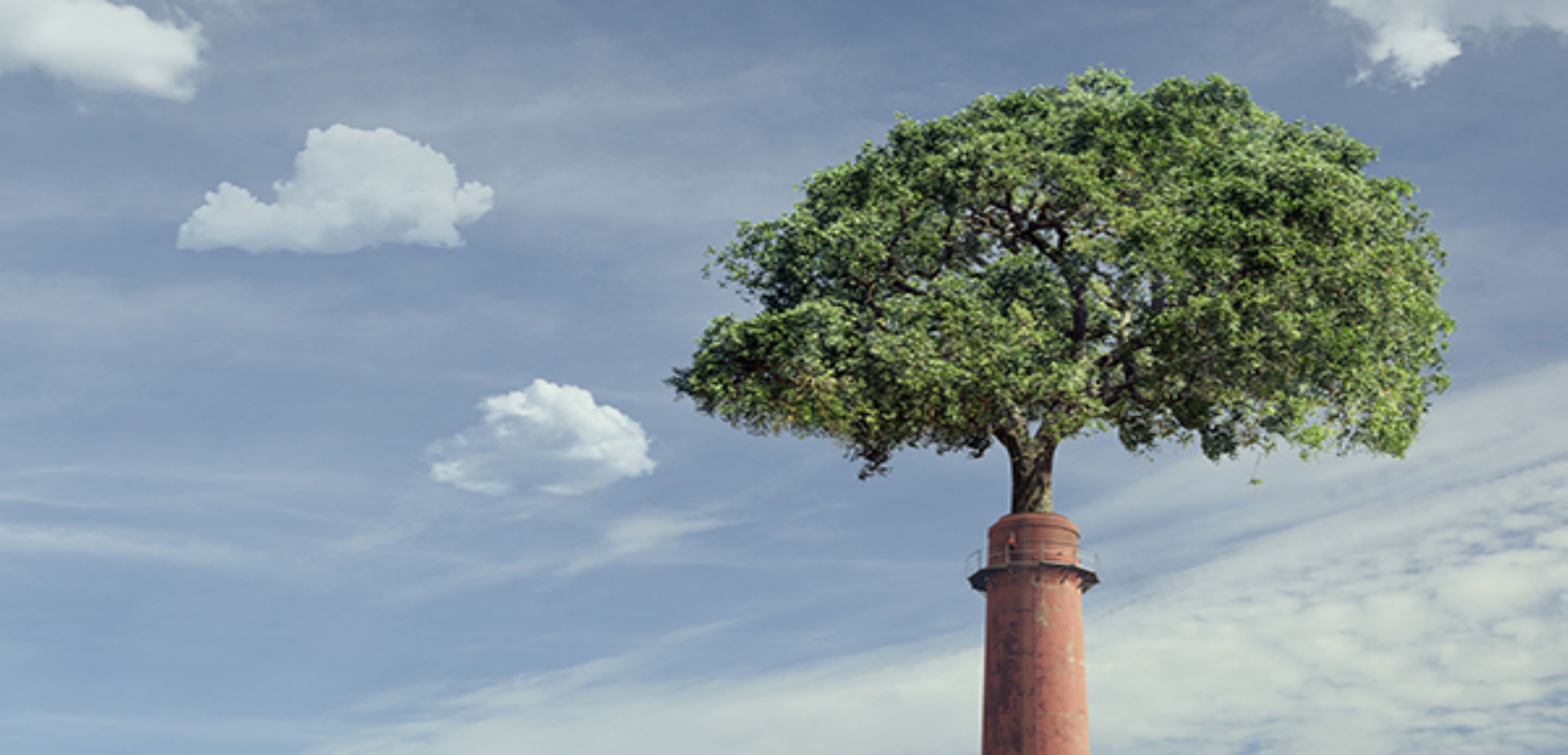 Carbon neutrality: a shared goal
The impact of climate change is being felt all over the world. Extreme weather events such as drought, heatwaves, heavy rains, floods and landslides are becoming more and more frequent. Rising sea levels, ocean acidification and biodiversity loss are other consequences of rapid climate change.
The deteriorating situation has been a real wake-up call. To limit global warming, the Intergovernmental Panel on Climate Change (IPCC) estimates that carbon neutrality must be achieved by the mid-21st century. This target is also defined in the Paris Agreement, signed in 2015 by 195 countries, including the European Union (EU).
Carbon neutrality means net zero carbon emissions. In other words, a balance between carbon emissions and absorbing carbon from the atmosphere with carbon sinks. All global greenhouse gas emissions will have to be offset by carbon sequestration.

Europe: mandatory targets
Although the level of commitment varies from country to country, the underlying trend is unmistakable:
Europe has a pioneering role in this area. In December 2019, the European Commission unveiled its European Green Deal, its flagship plan to make Europe carbon-neutral by 2050. The European Climate Law will achieve this, enshrining climate neutrality in binding EU legislation. Covid-19 and the economic crisis have given new impetus to the climate issue. The "Next Generation EU" recovery plan reflects this by imposing compulsory earmarking of spending to fight climate change (30%).
In September 2020, President Xi Jinping announced China's commitment to achieving carbon neutrality by 2060. The announcement is particularly significant, given that China is the world's largest emitter of greenhouse gases.
In April 2021, US President Joe Biden pledged to achieve carbon neutrality by 2050, thanks to an unprecedented acceleration of the national effort to curb emissions. The world's second-largest emitter of greenhouse gases intends to cut its emissions by 50-52% from 2005 levels by 2030. This target is nearly double Washington's previous commitment of a 26-28% reduction by 2025.
Businesses have fully embraced this change and are now taking global warming seriously. According to HSBC's Navigator 2020 survey, 90% of French business leaders view sustainability as a source of many opportunities.