Développer mon entreprise

Développement international
A dedicated support that keeps pace with our changing needs
Interview with Camille Desclaux, Head of Treasury, Lagardère Sports and Entertainment
Can you tell us about your company?
Lagardère Sports and Entertainment is one of the four branches of the Lagardère Group along with Travel Retail, Publishing and Media (press and audiovisual). It specialises in media rights management and marketing in sport. The company also runs an events management and consulting business and employs more than 1,500 people.
Lagardère Sports and Entertainment is very active around the world. In 2018, more than 75% of turnover came from outside France, across all five continents. Our core markets are in Europe, Asia and the United States.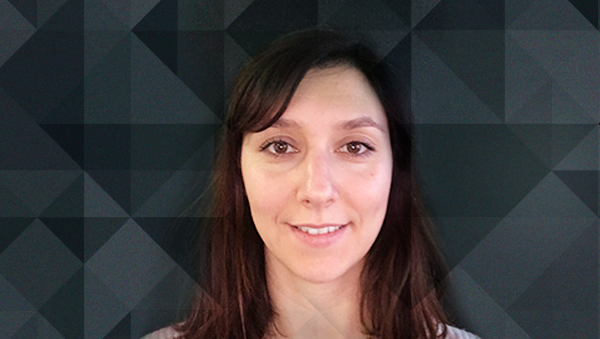 What is your role?
I am responsible for central cash management, but I also help subsidiaries with a range of issues covering treasury and financing like tracking bank fees, cash management, currency hedges, bank guarantees, choosing banks, etc. We also help them set up the appropriate tools (e-banking, cash management software such as Kyriba…). HSBC France has introduced (or set up) a system for centralized management of subsidiary accounts (cash pooling) in dollars, euros and Swiss francs.
I report directly to the branch finance director and am in a "pivotal" position of liaison between the branch and the subsidiaries. As is the case in many international groups, the role of treasury has grown steadily over the years. It has now become an integral part of the company's international development strategy.
Can you tell us about the support and services offered by HSBC France?
I am in contact with two dedicated Client Service Advisors from HSBC France's Global Payments Solutions (GPS) department: Pascale Dehaut (Senior Account Manager) and Ahmed Boufous (Client Service Specialist). They assist me with liquidity management, cash management issues, implementation of new tools, etc.
We carry out weekly reviews. We also meet two to three times a year for updates.
At this occasion, a report is given to us which details volumes, client incidents, etc. By analysing this document, together we can conduct a comprehensive review and identify possible improvements. This is when the team would offer us new products and services.
I've been working with this team for four years. Both of them are familiar with our business and we have built up mutual trust. This is essential because the treasurer acts as an interface and is to a certain extent the "company banker". This means I have to be able to convey clear messages about banking tools and decisions to our subsidiaries and the group as a whole.
What extra value does your dedicated Cash Management team, especially Client Service, bring?
They are local to us and offer a high quality of client service relationship which has been established over the years. We receive effective dedicated support. The trust we have developed means I know I can rely on HSBC if we have a problem. This team is able to deliver the solutions we need.
Can you give us a concrete example?
One of the problems we face is global interbank relations and, in some cases, the lack of traceability of funds. Recently, I found myself in a position where I couldn't locate a transaction to an emerging country involving a payment made to a client. The client claimed that he had not received the amount in question, even though we checked and we had actually made the transfer. HSBC France located the funds, giving us complete traceability for the transaction. Because of this end-to-end tracking, I was able to show that I had acted in good faith, thereby avoiding a dispute and allowing us to remain on good terms with the client.
The role of HSBC France as an interface with intermediary banks provides us with invaluable support. The worldwide presence and genuine experience of the HSBC Group are clearly an advantage.
What do you expect from us in the months and years ahead? How can we help you achieve your goals from a cash management perspective?
Going forward, I would like this support to continue and to adapt to our changing needs or expectations.
Our industry is going through a dramatic transformation. Digitalisation has had a significant impact on corporate treasury, particularly in terms of the visibility of payment flows, transaction security and day-to-day business efficiency. Treasurers now work with a wide range of IT tools and processes are increasingly digital: innovation is here to stay. However, there is still room for improvement. For example, I would like to have a digital tool for bank mandates which still tend to be handled manually.
Ultimately, I expect a bank to be creative and to take the initiative in proposing innovative solutions to improve the functioning of corporate treasury.
More than
75%
of turnover came from outside
France
It runs events management and
consulting business employs
more than
1,500
people
The trust we have developed means I know I can rely on HSBC if we have a problem.
Contactez-nous