Finance durable

Finance durable
Green Banking
Sodiaal and HSBC: a partnership for a sustainable world
Sustainable development is central to Sodiaal's strategy, the largest dairy cooperative in France and third-largest in Europe for over twenty years. Innovative CSR-focused funding will help achieve these goals.
The three pillars of Sodiaal's sustainable development strategy are: farming practices that are good for people, animals and the planet; a responsible industry that delivers the best dairy products to consumers; and a community of members and farmers who are proud and committed.
Sodiaal's group is pioneer in France. "La Route du Lait" program was launched in 1999. It sets out quality and environmental policies that guarantee the quality of milk from farm to consumer. This global approach covers the health, hygiene and well-being of the animals, respect for the environment and commitment of producers.
Reducing carbon footprint
To help achieve this ambition, in 2020 the group turned to innovative financing that requires CSR commitments to be met in the form of a Schuldschein loan. This German law private investment, arranged notably by HSBC, raised 60 million euros.
The agreement sets up a bonus/penalty system based on three criteria linked to sustainable development goals for 2026: grow membership with 1,000 new farmers, complete two animal well-being audits per farm to verify compliance with the 16 indicators established by the dairy industry; and to reduce carbon footprint by at least 7% for operations and milk collection.
"This is the first CSR-focused Schuldschein loan in France. This will give us cash flow with generous terms and allow us to diversify the structure of our commitments. It has also helped improve our image, not just in financial markets, but also with our customers and providers", says Patricia Vivier, Director of Financing, Treasury and Credit Management of Sodiaal's Group.
A real impact
Reducing carbon footprint is essential to the fight against climate change. Emissions from dairy farming alone represent 80% of Sodiaal's carbon footprint. This funding shows how banks can contribute to the transition process in agriculture and improve carbon emissions for businesses like Sodiaal.
Internal expertise to support customers
HSBC Bank provides personalized support to their clients, in line with their specific needs and the maturity of their CSR commitments when structuring transactions that include CSR criteria. HSBC has positioned itself as a leading partner in sustainable development financing, ensuring strategic dialogue with customers on CSR drives their choices for structuring future financing, no matter what the target debt markets are (credit, private investment or bonds, convertibles, etc.).
HSBC supports their customers over the long term with a wide array of support options for their energy transition and CSR journey, through both their network of external CMB partners and internal experts, who are particularly skilled in natural capital management, one of the key components of the bank's strategy.
Financing goals
"Setting goals is good, but it's not enough. You must have the means to meet your stated goals and the Schuldschein loan will help us meet ours", says Florence Quioc, Director of Upstream Business at Sodiaal.
Support you can call on
Sodiaal is an example of the important role that HSBC can play in helping businesses become more sustainable. The bank has the tools, a network and relationships to guide you along your sustainable development journey.
Our sustainable development efforts go beyond helping businesses become more respectful of the environment. Our goal is to accelerate the transition to a prosperous, low-carbon emissions global economy through financing. The HSBC Group is looking to reach net zero emissions by 2030.
We have a business plan for the planet.
Contenus associés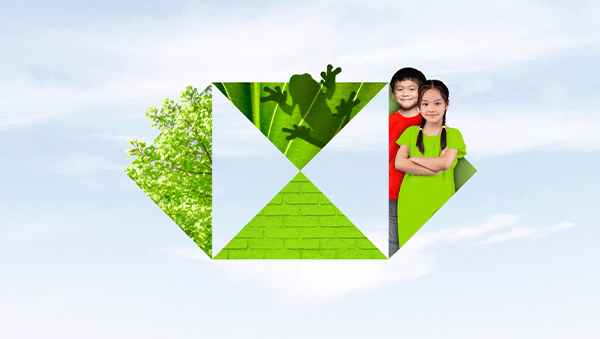 Be part of our Business Plan For The Planet
Businesses need a partner with the understanding, capabilities and resources to help them transition to a sustainable model: HSBC can be that partner.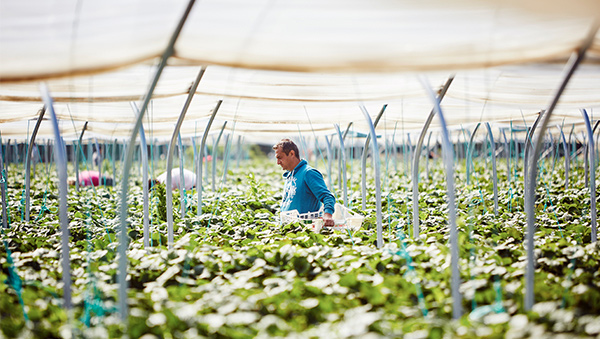 Agriculture and food: sustainability as a competitive lever
Agriculture, including forestry, livestock farming and processing agricultural commodities, is increasingly transitioning to a carbon-free economy and greater emphasis on environmental management.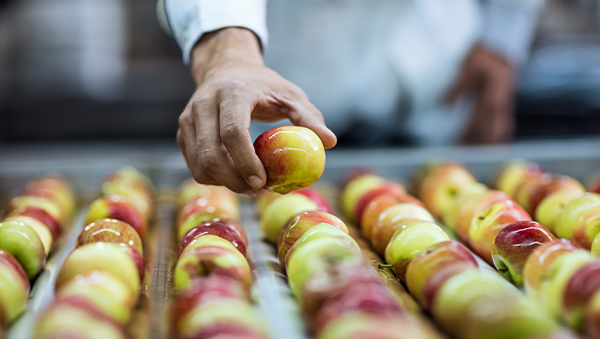 The issues facing the food industry
Businesses in the food industry face a wide variety of sustainability issues. Each business defines its own strategy depending on its market, its offering and how committed it is to sustainability.
Interview: Jacques Sourbier, HSBC Head of Commercial Banking France & HSBC Sustainability Lead, Continental Europe
"When it comes to sustainability, the bank has a central role as businesses advisor"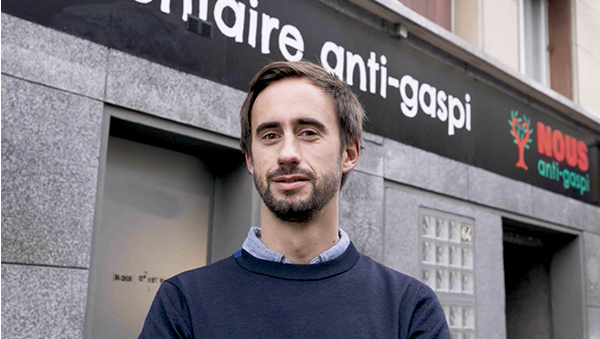 Tackling world hunger
Every year, a third of the world's food is wasted. This would be enough to feed the populations of China and the United States combined. An unsolvable problem?